RED LED DOT MATRIX DISPLAY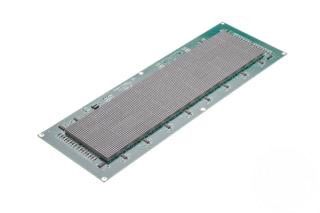 RED LED DOT MATRIX DISPLAY
520-5052-15R REVISION C
RED LED DOT MATRIX DISPLAYS
#520-5052-15
New Stern® 5 volt 128 x 32 dot matrix red LED display for all new (post 2014) pinball machines. Low voltage model.
For Stern games listed below only. These games came with factory red LED dot matrix displays. NOT for use in games with factory installed high voltage orange plasma GLASS dot matrix displays.
See compatibility list below.
RoHS compliant.
Reference:
520-5052-15
Replaces 520-5052-05
112-0073-00 LED display block 8 x 8