Theatre of Magic Alternate Translite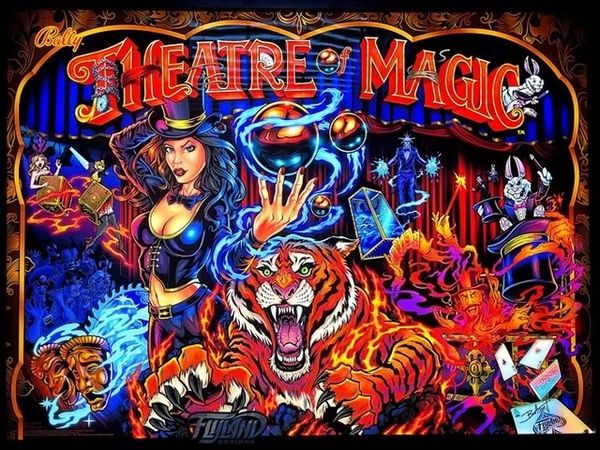 Theatre of Magic Alternate Translite
Alternate Translite artwork of the Theatre of Magic  pinball Backglass created by Brian Allen. Officially licensed from Williams!
Fits all Theatre of Magic pinball machines

26.5″X18.375″ Tall. Measures to fit in any Theatre of Magic machine, or a lightbox (90's WMS/Bally sizing). Looks beautiful when backlit!
White silk-screened backing produces very high illumination
Extra-thick, rigid Translite (thicker than most factory Translites, including Stern)
Signed by the artist, Brian Allen
Reverse-printed on firm, thick, flexible Translite material, with a silk-screened white backing.