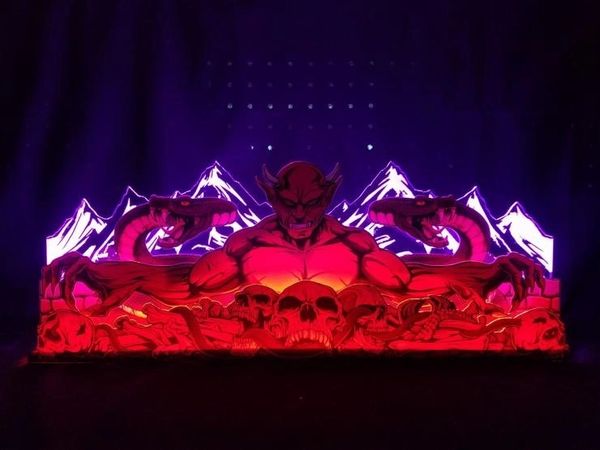 GORGAR PINBALL TOPPER
Custom artwork laser etched into acrylic mounted in a welded aluminum low profile frame, our Gorgar topper is the finishing touch to your game. Featuring 3D cutouts and high resolution graphics. Full RGB and red lighting with a remote, installation is very easy to do. Topper is 24" x 9.25"
Remote controlled mini-controller mounted on back allows for changeable lighting effects.

All Pinball Toppers are made per order, due to the complexity of certain designs shipping may be up to 2 weeks from date of placed order.