BBH HD OFFLINE MINI ARCADE GAME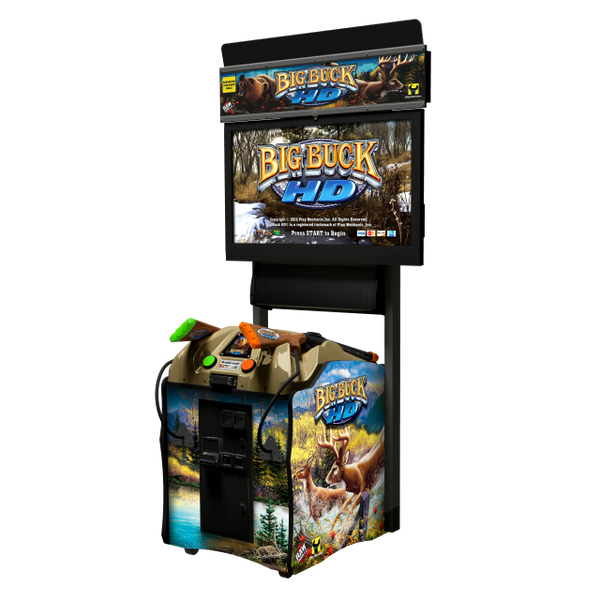 BBH HD OFFLINE MINI ARCADE GAME
Big Buck HD Wild Offline 42″ Wild Mini Arcade Game
No Online Contract Required!
Includes 42″ monitor!
Play Mechanix and Raw Thrills take The Big Buck Hunter series Hi Def to create Big Buck HD, the most realistic and entertaining arcade hunting game ever created.
•    Hunt North American and African game in photorealistic 1080P high definition graphics.
•    Amazing hunting gameplay with unprecedented realism.
•    The hunter becomes the hunted with Trophy animal challenges.
•    New ergonomically and structurally improved Big Buck HD gun is universal design, so they can be designated by operator to green or orange
•    All new and powerful Dell PC with one-year warranty.
Terms:  Subject to availability, no exports.  Items shipped via freight are not subject to the return policy.  These items are too large, however any and all issues will be resolved via the manufacturer warranty.  Damages cause by shipment must be documented, do not sign for a truck freight shipment if damage is determined.