The Munsters Assortment of Bats Mod (Set of 3)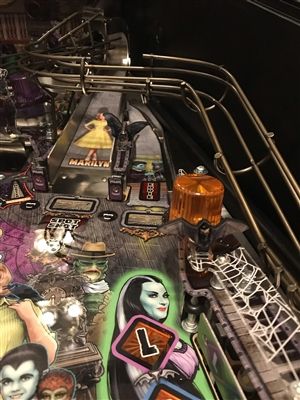 The Munsters Assortment of Bats Mod (Set of 3)
This listing is for our Assortment set of three (3) Bat MODs.
These MODs fits perfectly in any open space/screw on the Munsters pinball machine
and fits all models (Pro, Premium and L.E.)
Each bat is roughly 1.75" x 1.5" x .25" in size and helps give your Munsters playfield
depth and character.
These MODs easily installs in less than 10 minutes. You simply remove a few screws,
set them in place and then hand tighten everything back down... it's that EASY!