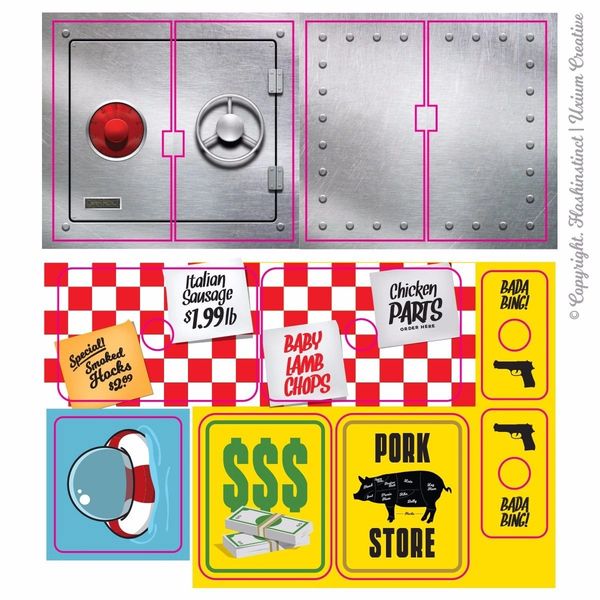 Sopranos Target Decals
Enhance the look of your Sopranos with this 11 sticker set. New safe decals with mirror finish. Remove the generic HBO sticker with the Pork shop chart and the diner cloth look on your side targets.
Theses stickers are made of premium vinyl with a laminate overlay. Durable and resilient to UV, heat, chemicals and are used in harsh environments.