Whoa Nellie / Big Juicy Melons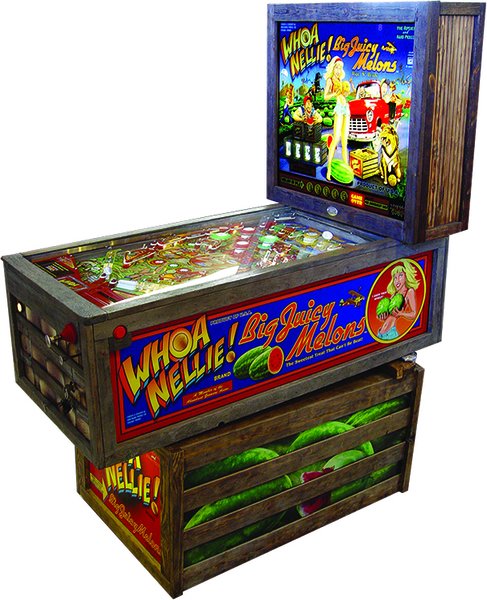 Whoa Nellie / Big Juicy Melons
Please contact Melissa @ 570-847-9595
Reserve yours today!
Stern will partner with Whizbang Pinball LLC to build and distribute Whoa
Nellie! Big Juicy Melons™ pinball in the spring of 2015.

The colorful easy-to-learn game features a fun classically-styled pinball
playfield tuned for a balance of randomness and skilled shooting challenges
that rewards players of all skill levels.

Whoa Nellie! Big Juicy Melons™ offers many unique features including:
• Original throwback-style playfield designed by Dennis Nordman
• Original hand-drawn graphics by Greg Freres featuring fresh fruit, a cool
truck and the robust Mellon family
• A unique, durable, weathered fruit crate cabinet design
• Illuminated mechanical score reels
• Retro-style bumper caps and flipper bats
• Dual-action bullseye melon targets
• Two old-time pinball bells and a real cow bell
• The return of "The Knocker"
• Crushed beer cans included for the perfect playfield angle


Pricing will be announced later this year.