The Hobbit Lighted Hinge Covers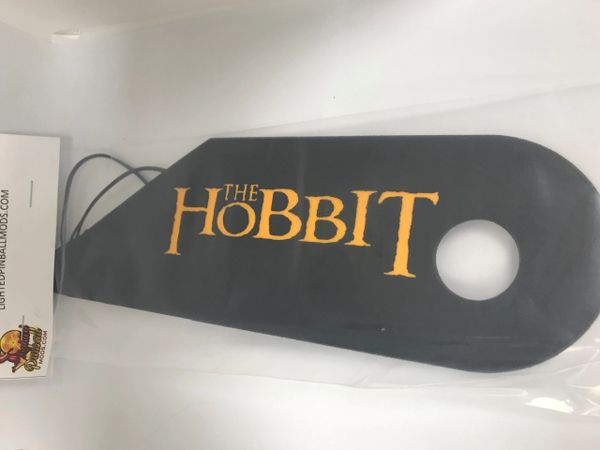 The Hobbit Lighted Hinge Covers
Lighted Magnetic Hinge covers are one of the easiest pinball mods that you have ever installed.
Lighted Magnetic Hinge Covers have a magnet sheet on the back, and an electroluminescent panel (EL Panel) in the center.  In addition, they are covered in outdoor grade vinyl to give a custom look.
The Lighted Magnetic Hinge Covers are custom cut to fit exactly the size of your hinge.  There's a small factory fit hole in the hinge to make room for the pivot point, so they're calibrated to your game.   They are as easy to lay on your back box hinge as placing a magnet on your refrigerator!
Our Lighted Pinball Hinge Cover Kit comes with absolutely everything needed to install- including your pinball title-specific power tap that offers a female and male plug so you won't lose a connection in your game.
Power consumption is very low,to give a rough estimate, they use about the energy of a single incandescent light bulb found in older pinball machines!  For our advanced pinball enthusiasts, the exact power consumption at 12V is 0.24 Amps for Stern and Sega, and  0.18 Amps for Bally/Williams and Data East Hinge Covers.