STERN POTC YELLOW LIGHTED MAGNETIC HINGE COVERS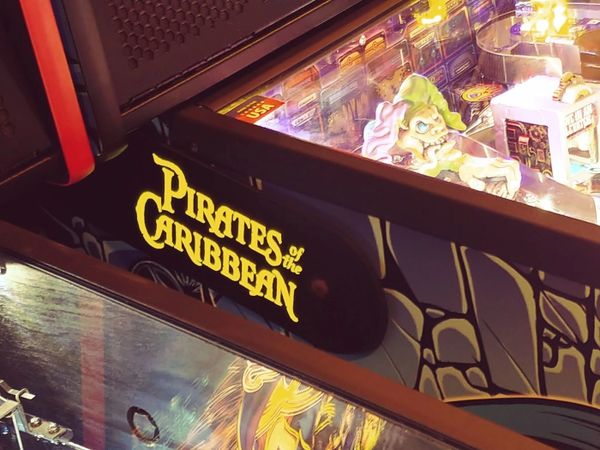 STERN POTC YELLOW LIGHTED MAGNETIC HINGE COVERS
Give your games a custom look with Lighted Magnetic Hinge Covers! Light up your game hinges with an amazing lighted enhancement. Weather your game sits by itself or are in a row of many games, our Lighted Magnetic Hinge Covers are visible from across the largest venues. This mod is one of the easiest mods you will ever install.
Lighted Magnetic Hinge Covers have a magnet sheet on the back, and an electroluminescent panel (EL Panel) in the center. In addition, they are covered in outdoor grade vinyl to give a custom look.
The Lighted Magnetic Hinge Covers are custom cut to fit exactly the size of your hinge. There's a small factory fit hole in the hinge to make room for the pivot point, so they're calibrated to your game. They are as easy to lay on your back box hinge as placing a magnet on your refrigerator!
We have also made the electronics as easy to install as plugging into a power outlet, literally.
The EL panels are powered from 12 volt DC. To guarantee no power draw or conflict in your game, the Lighted Magnetic Hinge Covers are power from an included AC/DC 110/220 volt plug (wall wart) that plugs into your service outlet that has 12 volt DC output. However, what makes this installation really easy and unique is the Lighted Magnetic Hinge Covers that are triggered by a light sensor! When your game is off and there are no lights on in your game, the mod is off. When your game is on, the mod senses the light and turns on. It's that simple.
We've made sure that you would have enough wire for complete flexibility. In most games, the wire from the Lighted Magnetic Hinge Covers can go between the back box and the main body of the game. On other games, the wire can be run through an air vent on the back box or on the bottom of the game.