Cointaker Speaker Light Kit Stern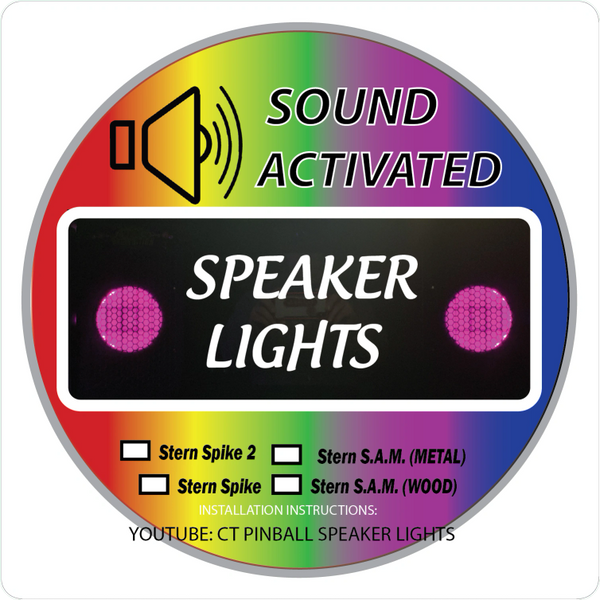 Cointaker Speaker Light Kit Stern
For Stern 4" Speakers ( PRO & PREMIUM GAMES)  Can now be activated by sound for cool interactive effect. Also includes a light diffuser over LEDs for a better appearance. Or just use the remote to set your color.
EZ INSTALLATION, just a few minutes to install with a nut  & screw driver! 
One kit - Multiple Colors!  RED, GREEN, BLUE, WHITE, ORANGE, YELLOW, CYAN, PURPLE.
                  Can also be set to fade mode with multi color too!
Plugs into 12vdc backbox power CN6