Deluxe Speaker Light Kit 6x9 Stern LE Premium & Pro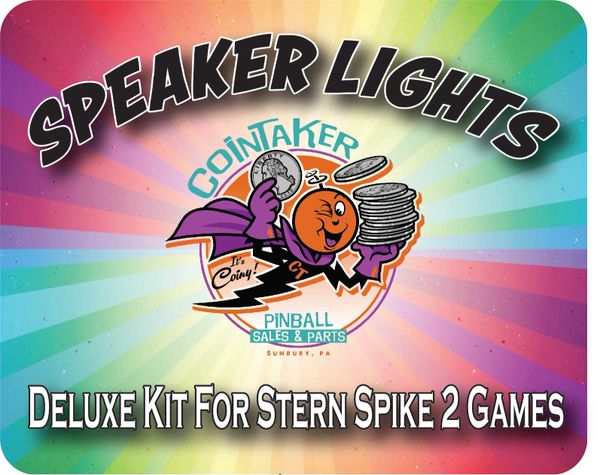 Deluxe Speaker Light Kit 6x9 Stern LE Premium & Pro
For 20.00 more you can upgrade to an app controller with sound activation.
For Stern Spike 2 Speakers (LR, PRO, & PREMIUM GAMES)  Our chasing led kit for more action , more excitement, and more fun! 
EZ INSTALLATION, just a few minutes to install with a nut  & screw driver! 
One kit - Multiple Colors!  RED, GREEN, BLUE, WHITE, ORANGE, YELLOW, CYAN, PURPLE.
5v Power Supply Included with Adapter Cable