RUSH ICONIC ALBUM COVERS MOD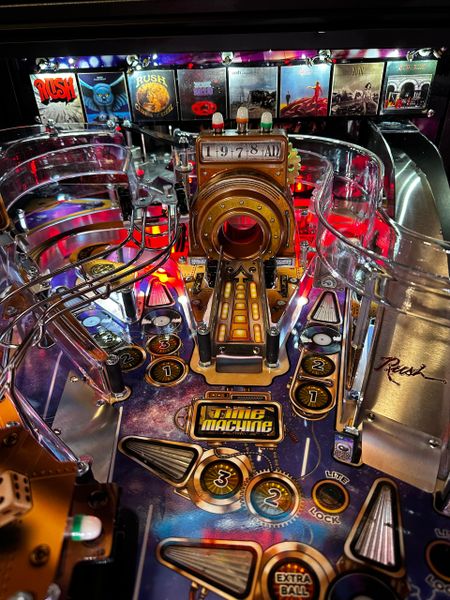 RUSH ICONIC ALBUM COVERS MOD
RUSH took the airwaves by storm with the release of 'Working Man' off of their debut album then followed up with seven epic studio releases. This mod fills in the gap between the playfield and glass with these eight album covers and includes LED 'billboard lights' to illuminate them!

Each 'album' is 3mm thick wood affixed to a jet black acrylic background. All are individually illuminated with billboard style LEDs. Installation is easy and requires no soldering, all you'll need is a Phillips screwdriver.

Note: The images used for the covers are photos of my personal album collection that I've had for years. As such there are imperfections in the images, this is by design as I am going for a flipping through your albums vibe.
Promo Video:
https://youtu.be/rSkTqihHwFc
 Installation Instructions Video:  https://youtu.be/i4TjvvqAlh0