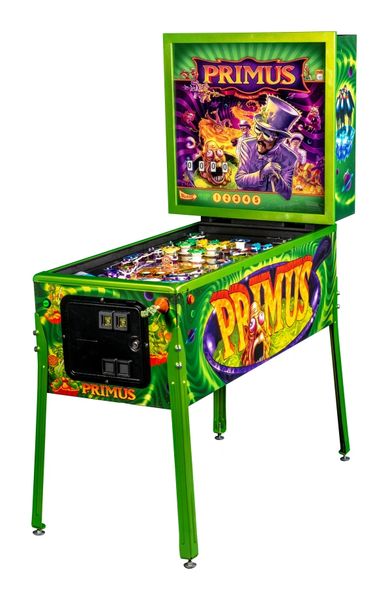 PRIMUS - Last One
Primus: Welcome to this World is a passion project by artists Zombie Yeti (Jeremy Packer) and Zoltron who created the album artwork for the band.  It is a second customisation of the Whoa Nellie! Big Juicy Melons game from Dennis Nordman and Greg Freres.
The Primus pinball will be a limited run of a maximum of 108 machines – 100 for sale and 8 for members of the band, the two artists and the licensing company.


Continental USA for Free Shipping only
ALL SALES ARE FINAL!