Led Zeppelin Cabinet Expression Lights (IN STOCK)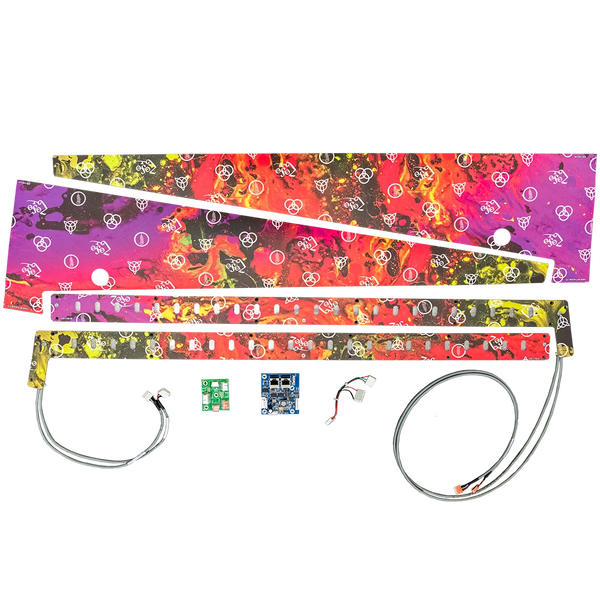 Led Zeppelin Cabinet Expression Lights (IN STOCK)
Stern LED ZEPPELIN pinball machine factory 'Expression Lighting System™' kit.
Interactive playfield perimeter lighting system responsively illuminates the game action. 7 piece system includes new interior art blades, LED light strips with complentary artwork, controller boards, cables and hardware.
Easy plug and play installation into factory cabinet interior channels. Requires a #2 phillips screwdriver and 1/4 inch nutdriver.