Godzilla Destruction Speaker Light Kit 6x9 Stern LE Premium & Pro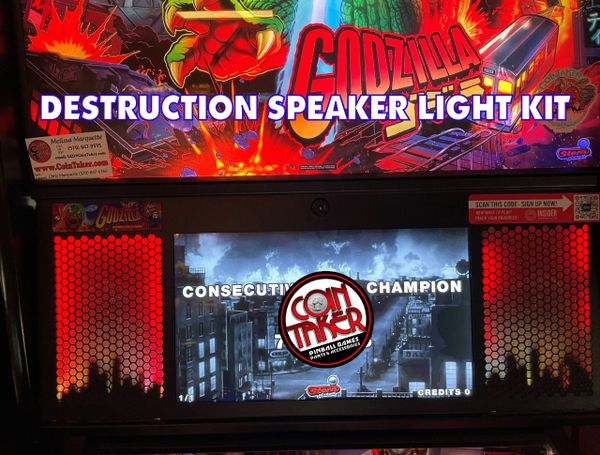 Godzilla Destruction Speaker Light Kit 6x9 Stern LE Premium & Pro
Add this cool LED Speaker Light  Kit to any Stern Spike 2 Pinball. Don't forget to add the City Scape Plastics for even more fun as seen at the bottoms of the speaker plates.
This kit has a fire flame hot look, Who will stop Godzilla and the destruction of the city?
Installation video below on this page.
For Stern Spike 2 Speakers (LR, PRO, & PREMIUM GAMES)  Our chasing led kit for more action , more excitement, and more fun! 
EZ INSTALLATION, just a few minutes to install with a nut  & screw driver! 
5v Power Supply Included with Adapter Cable