Cactus Canyon Art Blades by Flyland Designs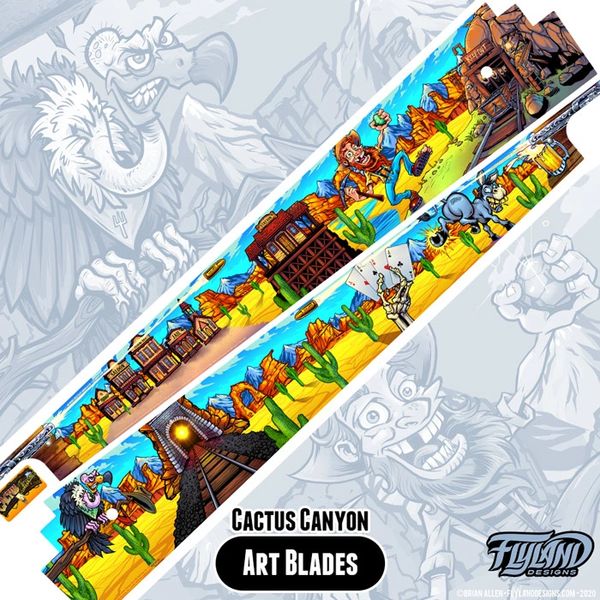 Cactus Canyon Art Blades by Flyland Designs
Officially licensed from Williams/Bally, and come with a genuine Hologram sticker to prove authenticity.
Fits both Cactus Canyon ORIGINAL and Chicago Gaming REMAKE
Printed on thick Matte White Opaque Air Egress/Perm, high-quality vinyl.
The Air-Egress vinyl adhesive we use makes for easy and forgiving installation, even if you have never installed them before.
Printed with vibrant, fade-resistant colors.
Laminated with a scratch-resistant protective coating that will keep them looking like new for up to 10 years
The textured, matte laminate will also minimize the number of reflections from the Playfield lights.
Die-Cut hole in each blade to accommodate backbox hinge bolt for easy installation.
Set of two pre-cut decals (one for each side).
These Art Blades are produced and designed and in the USA!