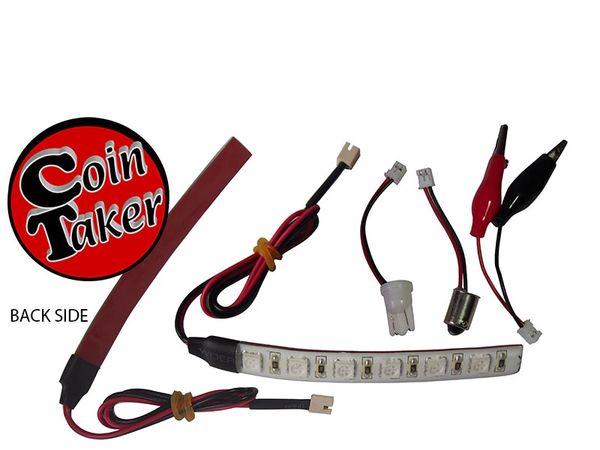 Bonus Strip
They are made from the highest quality plastics and electronic components available.
Voltage 6.3 AC or DC, as these are fully rectified.
This Kit comes with Clips and Sockets 44 / 47 and 555
1 Strip of 6 LEDs
Can cut any number of LED's if needed for your installation
These are great on all locations on your pinball, are about 5 times brighter than a standard bulb.
Colors: White, Warm White, Blue, Green, Cyan, Red, Orange, Yellow, Pink, Purple