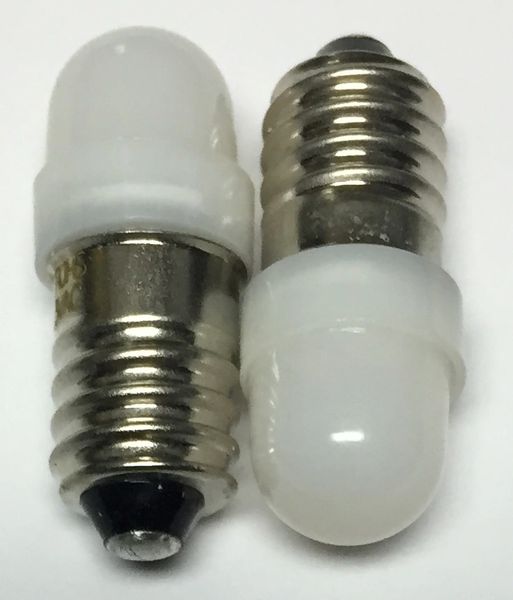 1482 Frosted 2-Led
These are 6V AC/DC with a screw base. Made with the highest quality materials for bright light and long life. 2 LED chips provide glowing light and capped for a beautiful look.
Available the White and Warm White, which will look more yellowish like an incandescent light bulb. 
These use about 75% less power, more light, and no heat!
Replaces 1482, 46, 605, 133, 134 bulbs.