SPIDERMAN Premium Pinball, Vault Edition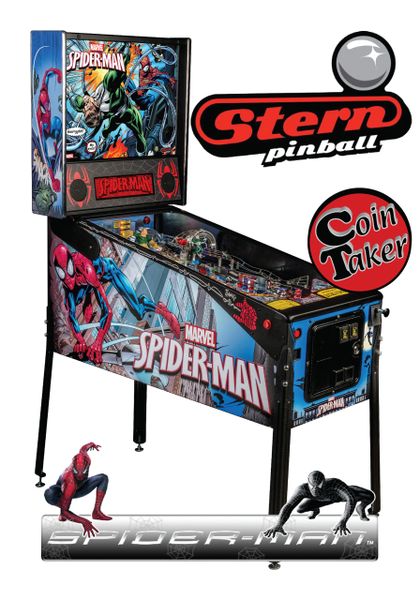 SPIDERMAN Premium Pinball, Vault Edition
LAST ONE!
Melissa 570-847-9595
We are continuing with our program of periodically re-releasing great 
previous Stern games – bringing games out of the "game vault".  

I don't have to convince you Spider-Man is one of those great Stern games.  
You all know Spider-Man is a great game,  both for operator use and for 
enthusiasts. 

We are introducing an even better, improved Spider-Man as a Vault Edition 
at the Consumer Electronics Show in Las Vegas this week.  We will show 
Spider-Man Vault Edition at the EAG Show on January 12th.

Spider-Man Vault Edition has the same great play as the original.  It is 
improved with all new art, animation, sound, speech and molded toys, based 
on the Marvel Ultimate Spider-Man comic series.  To even further dress this 
already beautiful game we have added Laser-Cut side armor with contrasting 
color inserts.

Look at the attached photos; this package is truly stunning.  It brings a 
whole new look to this great playing pinball.

In addition to adding the reliability and modern light show excitement of 
all LED's, we have made many mechanical improvements on Spider-Man Vault 
Edition.  This game utilizes our SAM pcb system with an updated version of 
the tried and tested Spider-Man software.

Please read the attached press release for more description of the Spider-
Man Vault Edition features.

We have added to and improved the already excellent Spider-Man to make this 
Vault Edition.