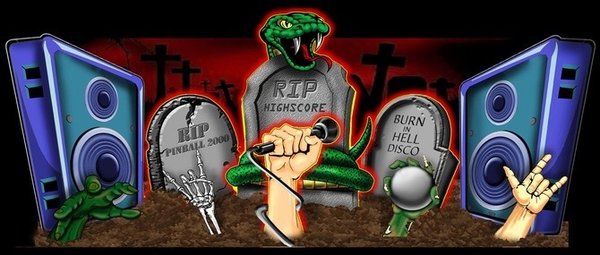 METALLICA TOPPER
Original artwork, that allows you to customize the lettering on the tombstones, and select the color of light.
The topper has 2 levels with a light bar between them. A second light bar is mounted in the rear, which is connected to a sound
control module. The lights can pulse with the sound of the music, remain illuminated or set to only flash.
Topper is easily mounted and installed.
VIDEO LINK:
https://www.youtube.com/watch?v=THpaoY0KoJM