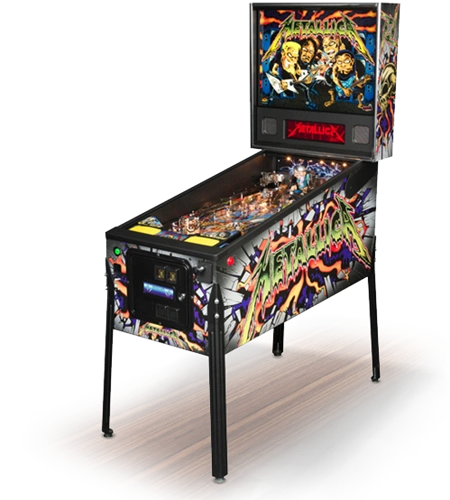 Metallica Pro LAST ONE!
Metallica continues to be a great game for you and for Stern Pinball.  

We are sold out of Metallica Pro with incandescent bulbs.  

We are starting now to manufacture an updated Metallica Pro replacing all 
the incandescent playfield bulbs with LED's.  

All Stern games will be fitted with LED's – Pro, Premium and LE's.  We have 
no more and will make no more games of any title with incandescent 
playfield bulbs.  LED's look modern to today's home and location player.  
Games with LED's make more money.  LED's rarely need replacement, reducing 
operator service and eliminating dark games on location.  

We have further updated Metallica Pro LED by fitting it with our modern 
metal backbox and with cabinet decals including speaker panel decal.  In 
all other respects, Metallica Pro LED remains the same great game.