Ironman Pinball Inner Art PinBlades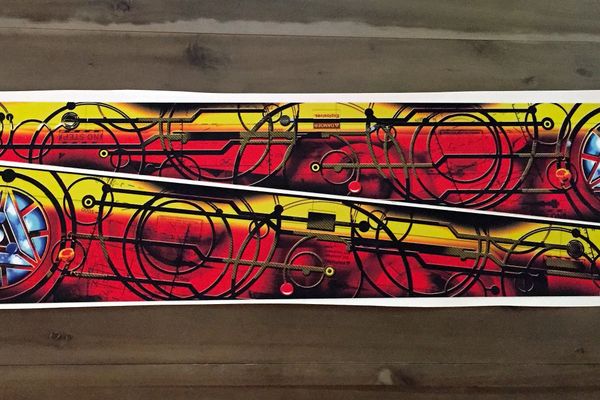 Ironman Pinball Inner Art PinBlades
PinBlades™ are interior cabinate decals designed to enhance your pinball experience.
They are made with the finest materials and purest Ink pigments available. Giving you years upon years of bright, sharp, durable designs made to last. Thick scuff-ressitant overlaminate prevents them from getting damaged by flying air-balls and rips.
Made in America and designed by graphic professionals with over 25 years of expereince in the industry.
Get the originals!