GUARDIANS OF THE GALAXY PRO PINBALL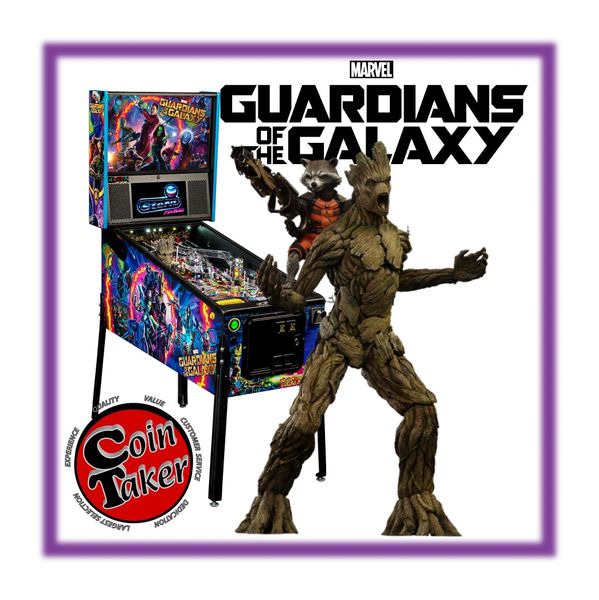 GUARDIANS OF THE GALAXY PRO PINBALL
For sales, latest pricing ,and info on Guardians
Melissa - 570-847-9595
Chris - 570-847-6366
Our Guardians of the Galaxy features a great and smooth playing playfield 
with long, rewarding ramps extending beyond the back of the playfield.  In 
addition to the normal 3 pops, 2 flippers, and 2 slingshots, Guardians has 
a large molded head (and on Premium and LE, arms) of the movie's "Groot" 
character, with an opening mouth which eats and then ejects 4 pinballs for 
multiball.  The molded "Orb" opens and closes or lights, depending on the 
model to expose the "Infinity Stone".  Under the Orb, a memory drop target 
catches and releases balls to begin another multiball.  The molded "Rocket" 
character has a kickback to shoot balls toward the player.  Depending on 
the model, Guardians has one or three magnets mounted under, not through, 
the playfield. And 8 player selectable modes, front molding mounted smart 
button, 2 controlled orbit gates, more targets and more devices.  
Multicolor playfield LED's are utilized in all models, with more on the 
Premium and LE.

Free shipping applies for CONTINENTAL US, terminal shipping. call for details! 

All Sales Final
---