Full Throttle Limited Edition Heighway Pinball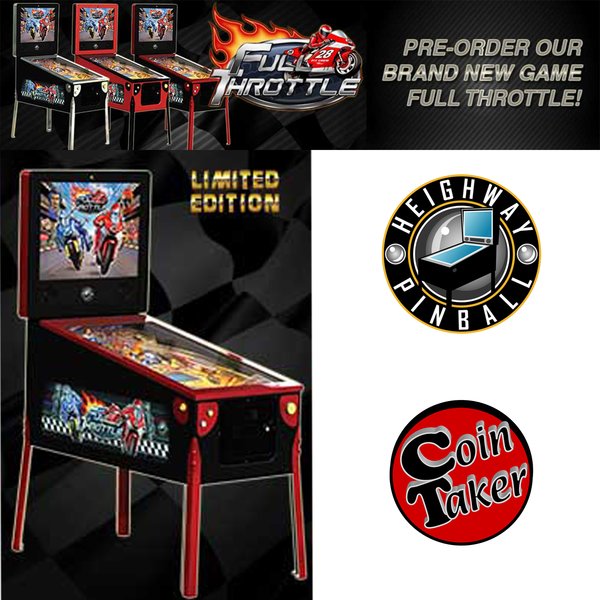 Full Throttle Limited Edition Heighway Pinball
Heighway Pinball features include:
Modular major playfield mechanisms & hardware for easiest removal & installation
Supernova RGB Lighting - All CPU Controlled, providing beautiful, color intense lighting

Inductive Switch Technology- Fast and Smooth! No switch wires thru the playfield

Wi-Fi Compatibility- Awesome sauce!

Limited to 250, Edition adds:

Special Cabinet & LE serial number, Art work, Shaker Motor, Fibre Optic Ramp Lighting, Signed playfield and/or Translite, Exclusive goodie bag, and signed Full Throttle Poster!

Freight rates may apply, please call for best rates!

For Sales please call Melissa @ 570-847-9595
LED@CoinTaker.com

ALL WARRANTY IS THROUGH THE MANUFACTURER: GAME SALES ARE FINAL.
WE WILL ASSIST WITH WARRANTY AND REPAIR THROUGH THE MANUFACTURER.
SEE TERMS AND CONDITIONS.