Full Throttle Heighway Pinball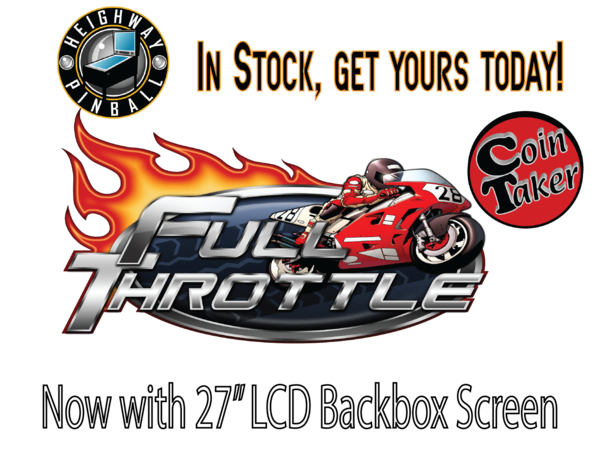 Full Throttle Heighway Pinball
NOTE*** INTERNATIONAL SHIPPING RATES WILL HAVE TO BE CALCULATED AND ADDED ON TO PRICE.


Heighway Pinball features include:
Modular major playfield mechanisms & hardware for easiest removal & installation
Supernova RGB Lighting - All CPU Controlled, providing beautiful, color intense lighting
Inductive Switch Technology- Fast and Smooth! No switch wires thru the playfield

Wi-Fi Compatibility- Awesome sauce!

For Sales please call Melissa @ 570-847-9595

LED@CoinTaker.com

FREE SHIPPING APPLIES FOR CONTINENTAL US, TERMINAL SHIPPING. CALL FOR DETAILS!
ALL warranty is through the manufacturer: game sales are final.
we will assist with warranty and repair through the manufacturer.