DEADPOOL LIGHTED MAGNETIC HINGE COVERS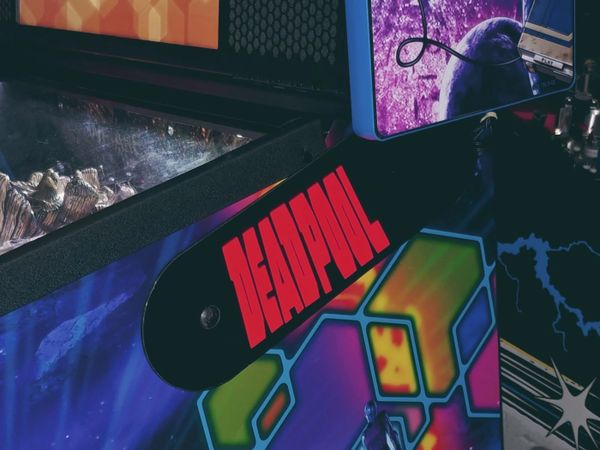 DEADPOOL LIGHTED MAGNETIC HINGE COVERS
Give your games a custom look with Lighted Magnetic Hinge Covers!  Light up your game hinges with an amazing lighted enhancement!  Whether your game sits by itself or are in a row of many games, our Lighted Magnetic Hinge Covers are visible from across the largest venues.  This mod is one of the easiest mods you will ever install.
Lighted Magnetic Hinge Covers dress up a part of your pinball machine that has been neglected forever.
The difference is so dramatic, it will be one of the first things people see when they look at your machine.
Nobody ever notices their pinball back box hinges, because they are just black blobs that detract from the artwork on the side of your games.
Backbox hinges have never done anything to draw attention to them, so everyone has just learned to accept them in their plain, boring state.