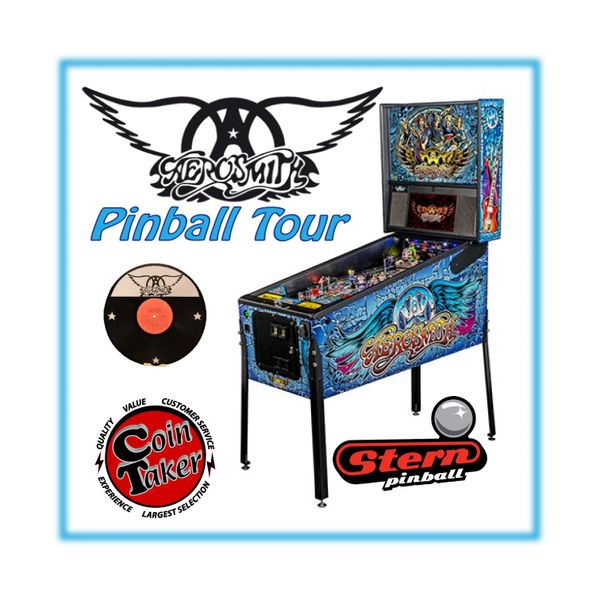 AEROSMITH PRO PINBALL
This game utilizes our new high definition display with custom animated 
content.  Unique and new mechanical features include a "Jacky in the Box" 
toy box into which balls are thrown through the air and locked for 
multiball and the "Love in an Elevator" toy.

We have again drafted Dirty Donny to provide art for the various Aerosmith 
models.  All models use some color changing RGB LED lighting.  Players can 
choose between 9 Aerosmith performed songs. Toys in the Attic, Love in a Elevator, Rats in the Cellar, Dude Looks Like a Lady. Back in the Saddle, Sweet Emotion, Walk this Way, Same Old Song and Dance, and Last Child.

Free shipping applies for CONTINENTAL US, terminal shipping. call for details! 

All Sales Final
---