AC/DC STAGE COVER BAND LIGHTING MOD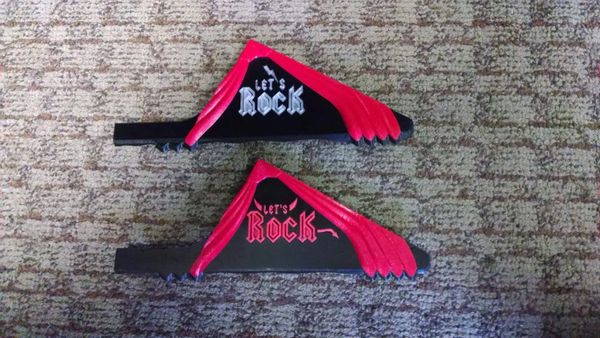 AC/DC STAGE COVER BAND LIGHTING MOD
For all of the AC/DC Premium and LE pinball owners out there who hav been waiting for or would like to have a finished look to the back corner of the machine where the band is located...IT'S HERE!
Not only does it dress up the area and hid the solenoid and other raw parts with a stage curtain effect, but the (Bell or Let's Rock) insert flashes along with remote control programmable multi-colored LED's lighting shining down on the rocking band members.  Thanks to the special control circuit, the lights come on (and stay on) when the band plays and goes off when the multi-ball ends and the band stops.
Very easy Plug-and-Play installation. 
The inserts are available in red, clear, and yellow.  Please specify your color when ordering.