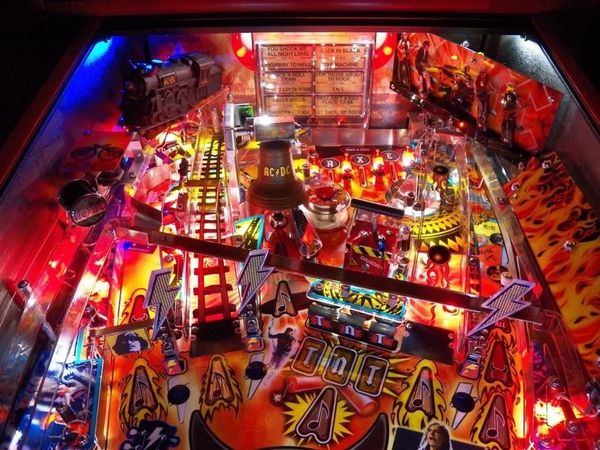 AC/DC RAMP DECALS
Train tracks on your left and flaming cannon balls on your right ramp to give your game a complete look.
Decals are reverse printed just like the ones that come from factory.
We recommend you remove the ramps to install.  It takes approximately 45 minutes to install.
Mods by:  Hooked on Pinball