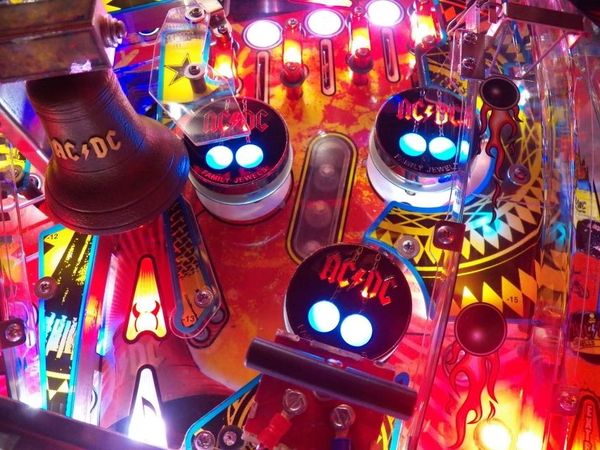 AC/DC POP BUMPER CAPS
Re-designed pop bumper caps that will fit the Pro, Premium, and LE versions.  Chrome and Gold colors are available.  
Easy to install and each kit comes with 3 caps, 3 bases, and 3 custom ultra brite led bulbs.
Features single metal casing, full chrome, and enamel accents.  Lettering will be lit in Red, and Balls will be lit in Blue.
Mod by:  Hooked on Pinball