AC/DC PRO VAULT PINBALL, STERN PRO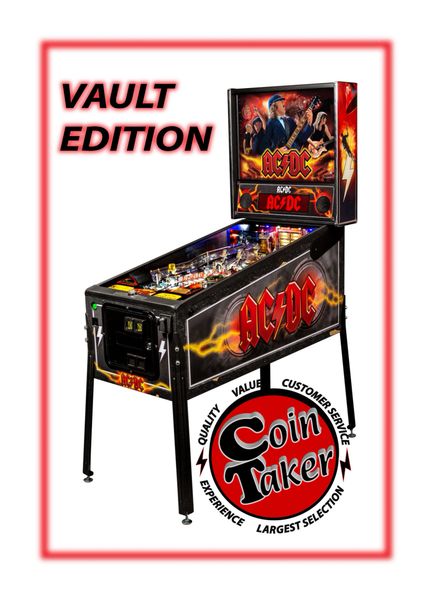 AC/DC PRO VAULT PINBALL, STERN PRO
We have kept the look and feel of the original art, modifying slightly both 
the backglass and playfield art.  Art depicting the band replaces Angus' 
face in the middle of the Pro playfield.  The AC/DC Vault Pro features our 
latest swinging bell assembly and all LED playfield lighting.  It will be 
manufactured utilizing Stern's modern metal & wood back box with decaled 
speaker panel.  All other great game features, art and music are unchanged.

Free shipping applies for CONTINENTAL US, terminal shipping. call for details! 
---